Uttar Haryana Bijli Vitran Nigam (UHBVN) provides the option of online payment for domestic and international customers. Users can make online bill payment through net banking or credit or debit cards also. One can register on the website and avail this facility of online payments. E-payment facility saves a lot of time and efforts of consumers as they do not need to visit the cash collection centers anymore.
How to Register your account

Once you visit the website http://uhbvn.org.in/web/portal/pay-bill , you would get an option to login or register. First time users can click on register by entering the account number or bill number.
Login if already registered
If you have already registered on the portal, you can login to UHBVN and make online payment.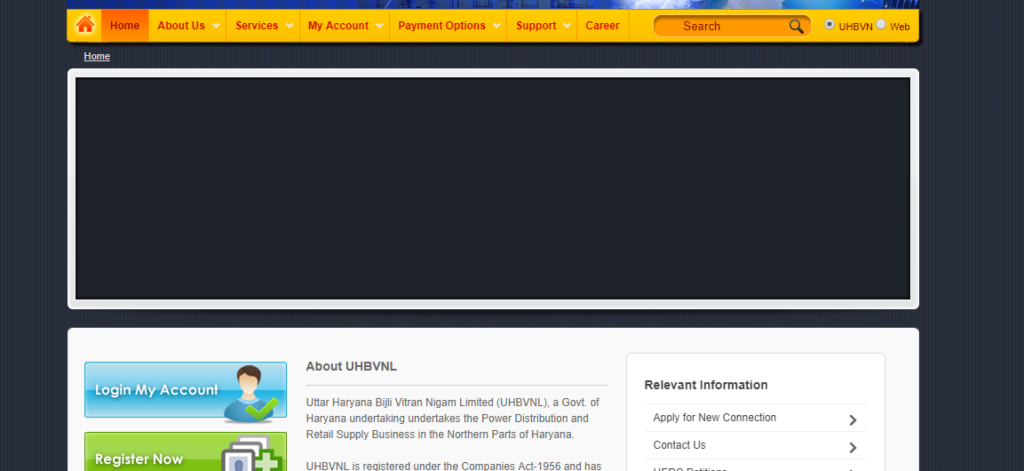 View Bill History and transactions
If you want to view the UHBVN bill payment history, you can enter your account number and past payments made would be shown to you.
How to Register complaint online
Users who have complaints for UHBVN can enter the details and register a complaint. If you wish to track the complaints that are already registered, just enter the complaint number and you would be able to get the latest updates.

How to Apply for new connection?
If the user wants to apply for new connection at UHBVN, fill up the form shown below. Alternatively, one can also send email to newconnectionuhbvn@gmail.com if there is any problem with the new connection.

So, what are you waiting for? Register or login to http://epayment.uhbvn.org.in/paymentprocess.aspx to get more details about payment procedures.
Tags:
Internet