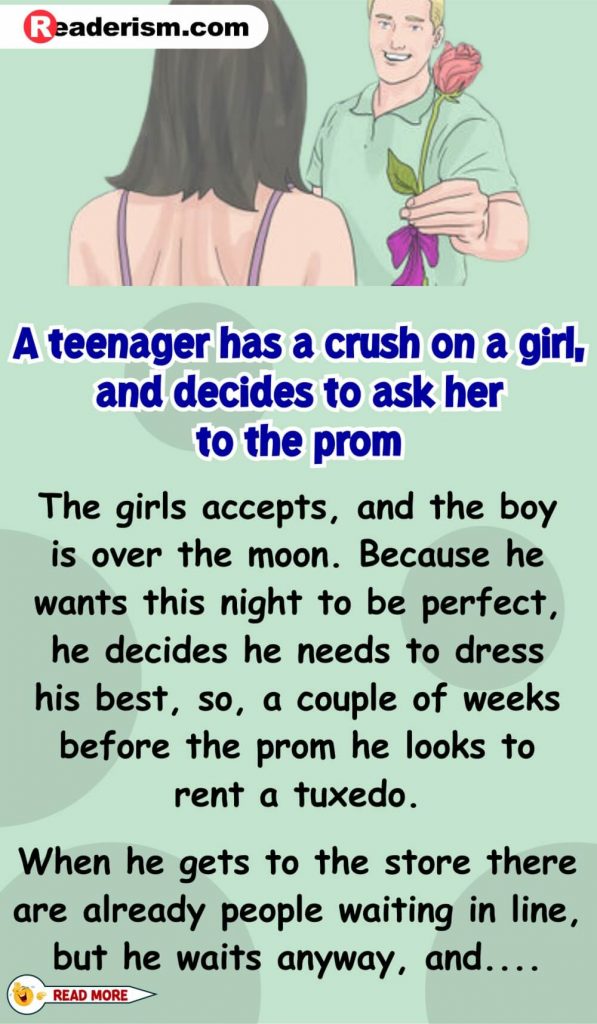 gets his tuxedo.
He wants himself and his date to arrive in style, so he looks to rent a limousine for the night. He goes to the limousine centre, and finds a line of people waiting to rent out a limo, but he patiently waits in line, and manages to hire a limo for prom night.
The morning of the prom he decides to buy his date a bunch of flowers. When he arrives at the florist, he sees a long line of people waiting for their bouquets. He's annoyed, but he waits patiently, and manages to buy a big bouquet.
During the prom, everything is going well, the boy is dancing with his date, and having a good time. His date whispers into his ear to ask if he can get her some fruit punch. The boy looks over at the table and there was no punchline.