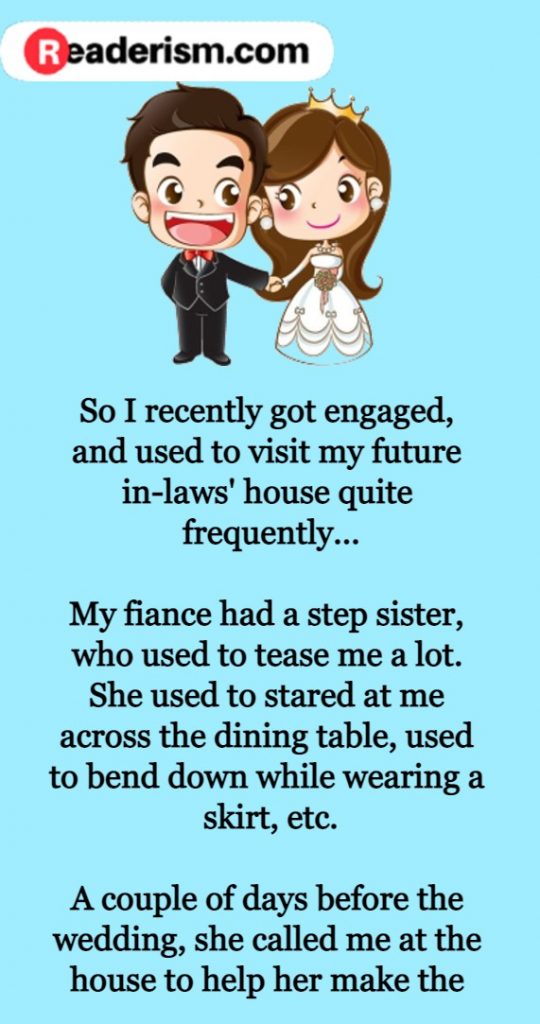 A couple of days before the wedding, she called me at the house to help her make the
invitation cards. When I arrived, there was no one at the house. I went upstairs to her bedroom, knocked and went in. I sat down beside her, and started making the cards.
After a while, she said "Before you get married, I want to fuck you just once. Please"
I got up, went out of the room and after opening the door of the house, I saw my parents, fiance, and my future in-laws running towards me with tears in their eyes, saying "You've passed!"
Moral of the story: Always keep the condoms in the car!