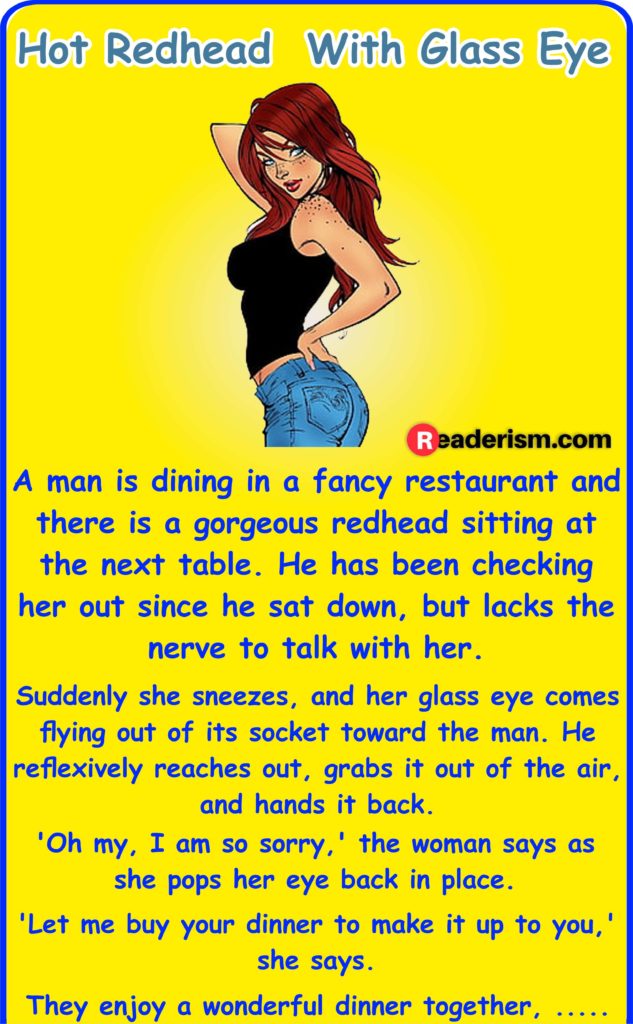 and afterwards they go to the theatre followed by drinks. They talk, they laugh, she shares her deepest dreams and he shares his. She listens.
After paying for everything, she asks him if he would like to come to her place for a nightcap and stay for breakfast. They had a wonderful, wonderful time.
The next morning, she cooks a gourmet meal with all the trimmings. The guy is amazed. Everything had been SO incredible!
'You know,' he said, 'you are the perfect woman. Are you this nice to every guy you meet?'
'No,' she replies. . . 'You just happened to catch my eye.'