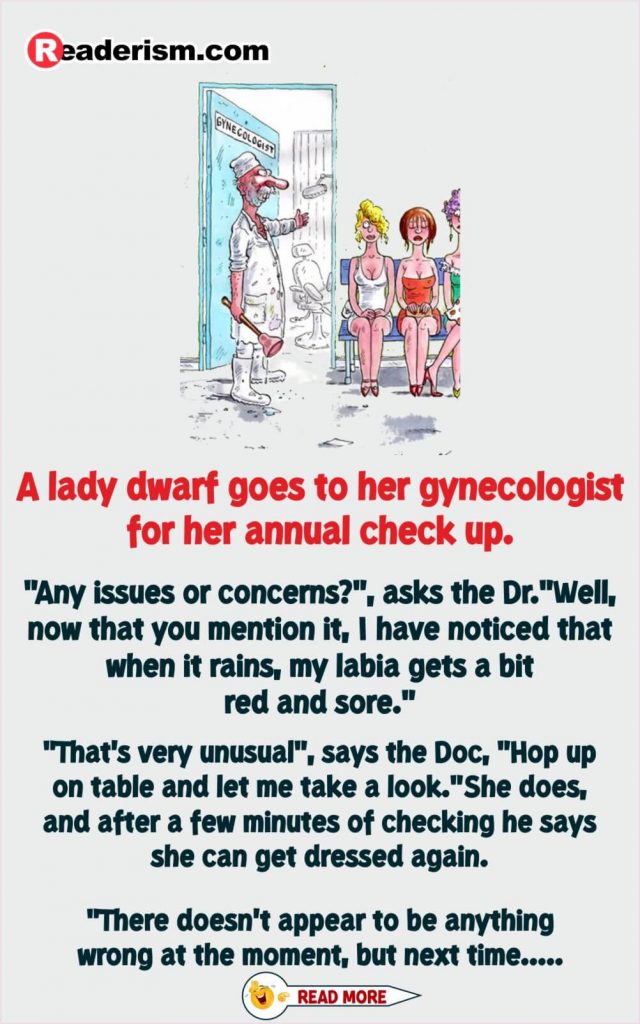 it rains, and you get the same reaction, I want you to come straight in. OK?"
About two weeks later, after two days of steady rain, she's in a fair amount of discomfort and heads to the Dr's office.
The Dr has her stand in front of him and gets her to lift up her skirt. Examining her for a few moments he says, " You're right, it's very inflamed, but I think I see the problem."
He goes to his desk and grabs a pair of surgical scissors and sits back down in front of her. "This won't hurt a bit", he says as the scissors near her crotch.
She's so afraid that she has to look away. After a couple of minutes of cutting he tells her, "OK, you can let your skirt down now. Try a few steps around the office and see if that's made a difference."
Cautiously at first she takes little steps, then her eyes light up and she takes several big strides.
"Oh Dr!", she exclaims joyfully, "That's such a relief, what did you do?!"
"Not much", he said, "I just cut about two inches off the top of your rubber boots."