What is the history of German style helmets?
German style helmets were introduced during World War I, following heavy casualties due to severe head injuries as head is the most exposed body part of a soldier while in a war. The design of the German helmets or Stahlhelm was carried out by Dr. Friedrich Scheward. Stahlhelm is basically a steel helmet which protects the head from severe head wounds and injuries. These helmets were designed in such a way by Scheward so that these could protect the head, neck, nose and neck of a soldier in the battlefield.
Stahlhelms are way better in terms of the material used in making them as the British Brodie helmets were made of Hadfield steel, which used to prove fatal for the soldiers.
German helmets became very popular after the 2nd World War and in the contemporary times too, these helmets are liked and worn by the bikers and wearing them as a headgear has become a fashion trend. This trend began in the US but slowly and steadily it spread to other countries as well.
Why German style helmets are popular among the bikers?
A thing of the past, German style helmets have gained much popularity among the bikers riding bikes such as Harley Davidson, Royal Enfield, Indian Scout Bobber, Triumph Bonneville Bobber, Harley Davidson Street Bob etc.
Safety
People have also realized one more thing that it is really important to protect their head while driving and so German helmets are preferred because of the polycarbonate fibre used in making them.
Fashion Trend
German style helmets have become a fashion trend among the bikers. They prefer wearing it because the other full face helmets don't look so good while they are riding heavy weight bikes. Moreover, the swag factor comes in, so German style helmets have become a thing in vogue.
Classic Design
German style helmets have sleek and classic design and these can be differentiated very easily from other helmets. This helmet was worn by the soldiers who fought in the World Wars I and II, but now these helmets are being liked and preferred by the youth and others riding modern classic bikes.
How to choose a perfect German style helmet for yourself?
There are various things one must keep in mind while buying a perfect German style helmet. These are:
Size of the helmet should be checked properly by measuring the size of your head with a measuring tape.
Quality of the helmet is a basic concern; a helmet with good metallic material used in their making should be preferred.
German style helmets do not provide any face and eye shield. Bikers can go for any mainstream brand of goggles to be worn along with these helmets.
| Company Name | Small(s)Cm | Medium (M)CM | Large (L)CM | Extra Large (XL)CM |
| --- | --- | --- | --- | --- |
| Vega | 55-57 | 57-59 | 59-61 | 61-63 |
| Studds | – | 57 | 58 | 60 |
| Steelbird | 54-56 | 56-58 | 58-60 | 60-62 |
| Royal Enfield | 55-57 | 57-59 | 59-60 | – |
| Others | 55-57 | 57-59 | 59-61 | 61-63 |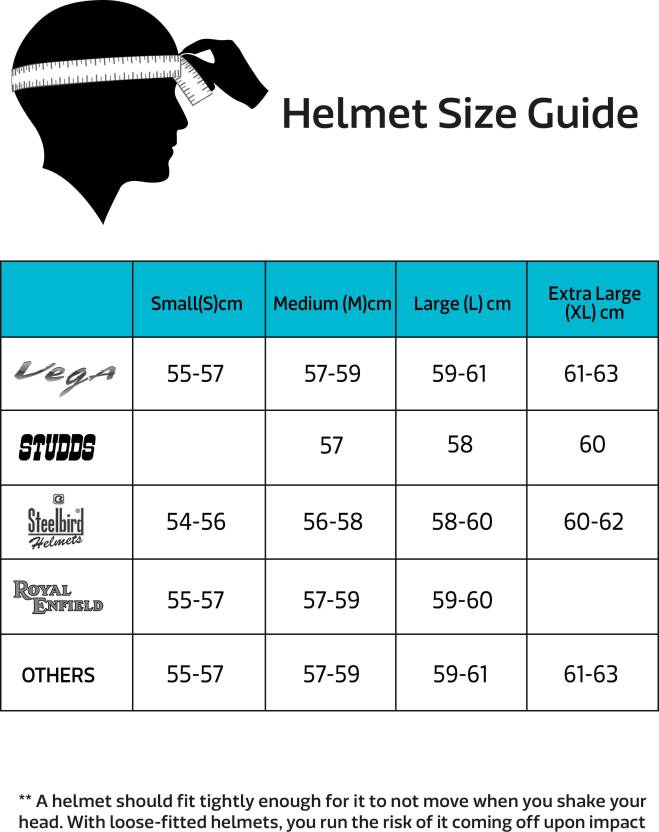 Bikenwear Novelty German Desert Storm Motorbike Helmet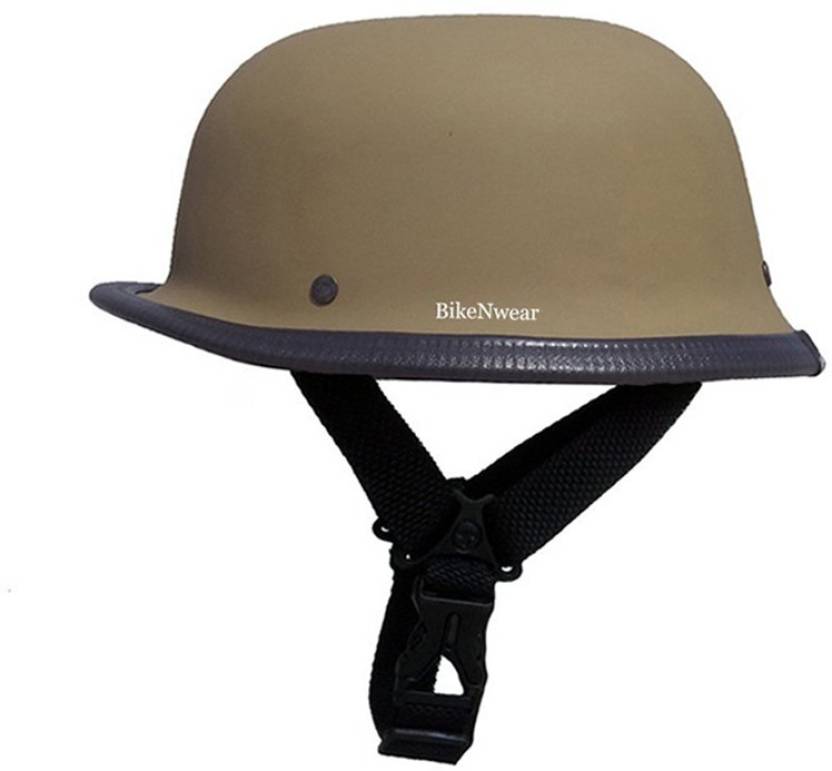 Bikenwear Novelty German Battle Field Dull Black Motorbike Helmet  (Black)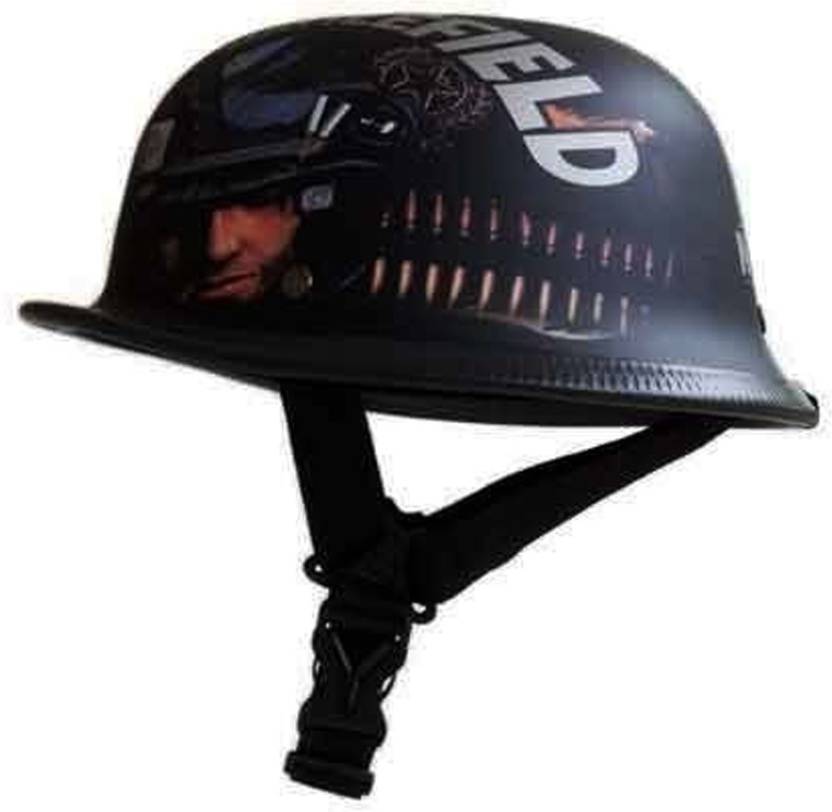 Leather German Hat Motorbike Helmet  (Brown)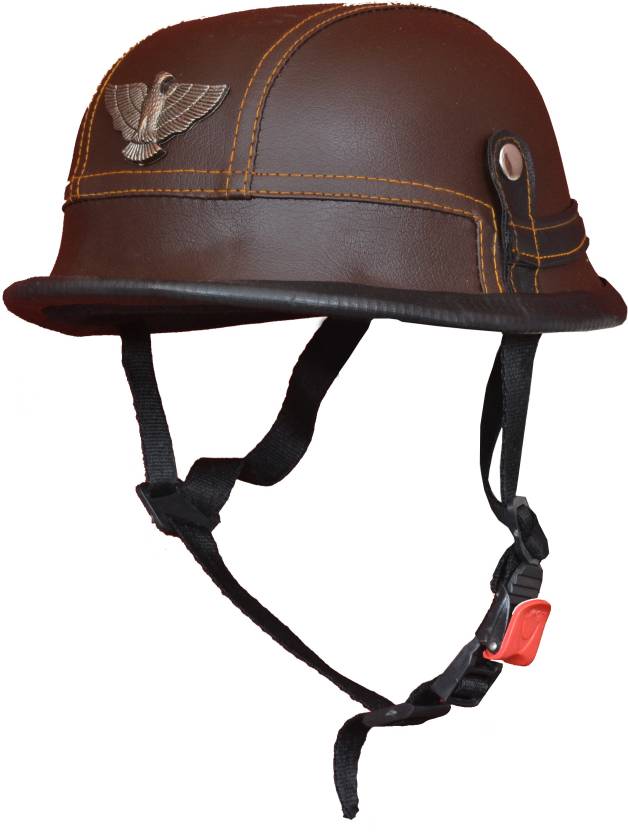 German Hat Motorsports Helmet  (Black)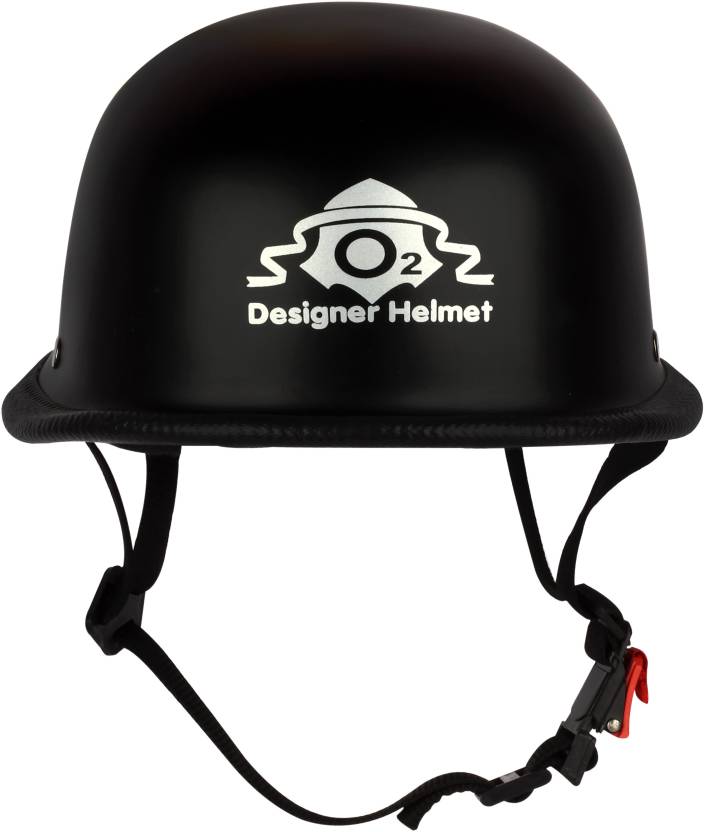 Bikenwear Novelty German Mat Motorbike Helmet  (Green)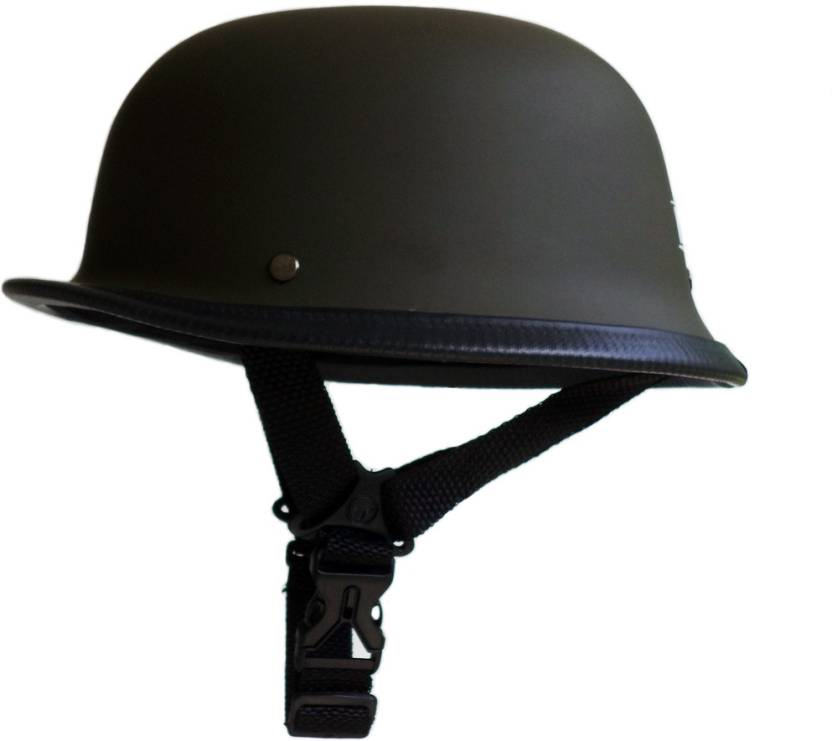 Delhitraderss German Style Motorbike Helmet-(Glossy Black RE) For-Royal Enfield Classic 350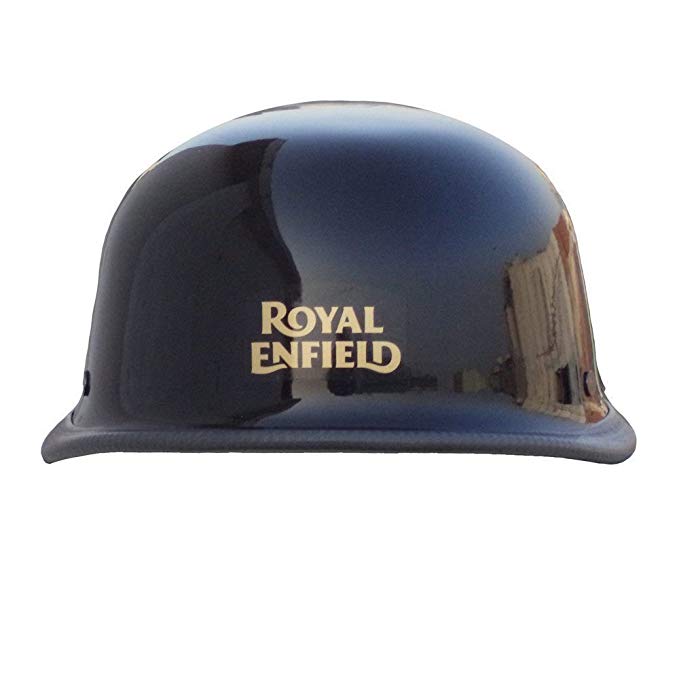 Delhitraderss German Style Motorbike Helmet-(DUST) For-Royal Enfield Classic Desert Storm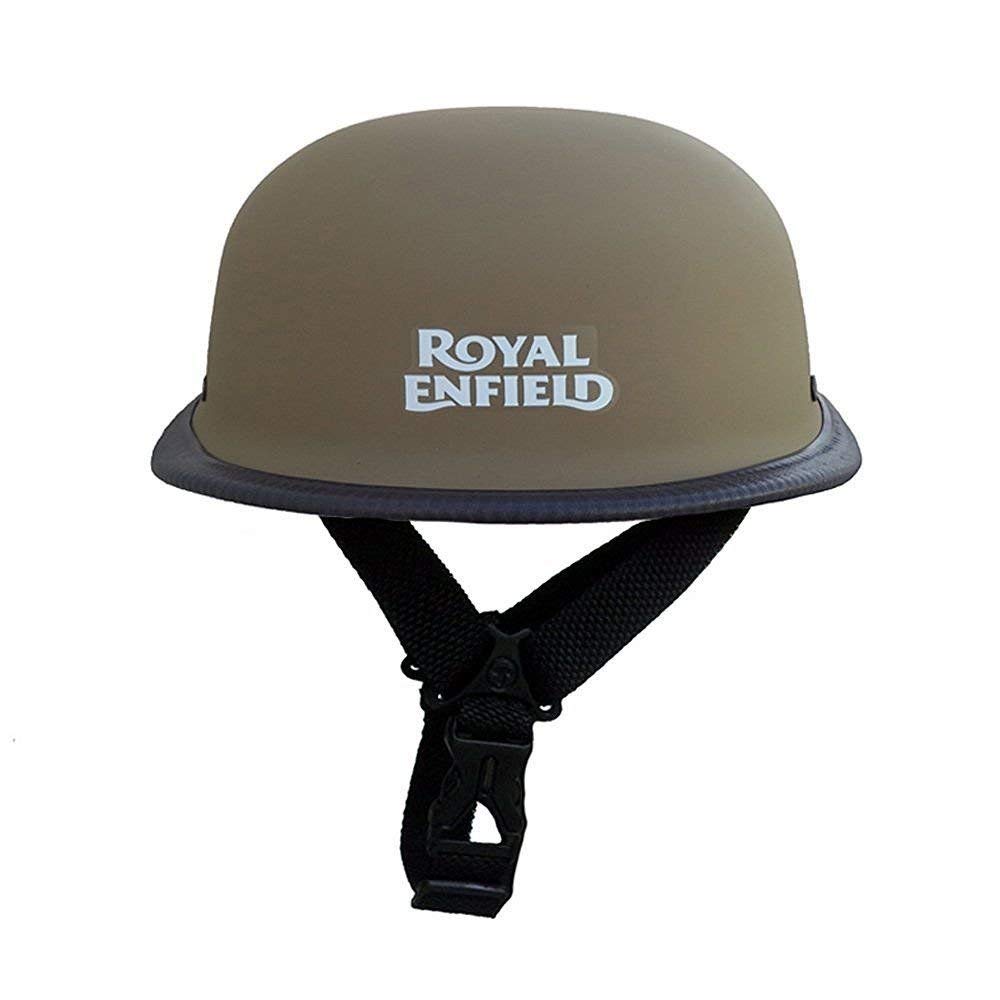 Kart Trade German Style Open Face Motorbike Helmet-(Matt Black) For Men With Logo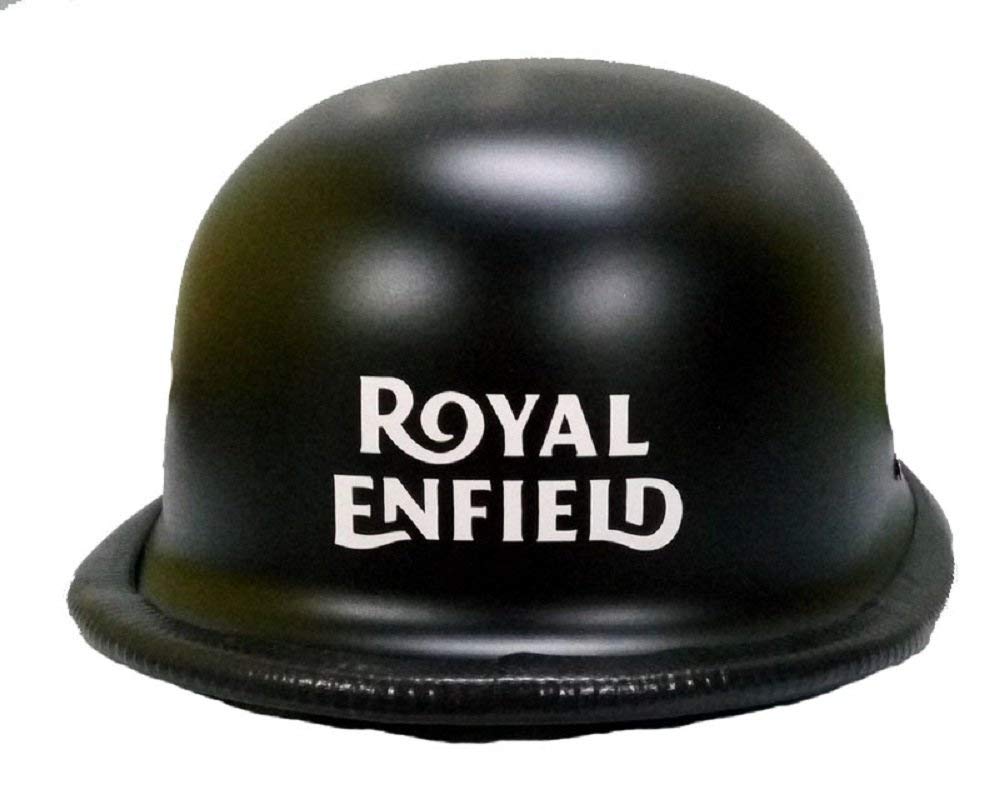 Low Profile German Half Helmet Open Face Cruiser Chopper Biker Helmet (Matt Black, XL)